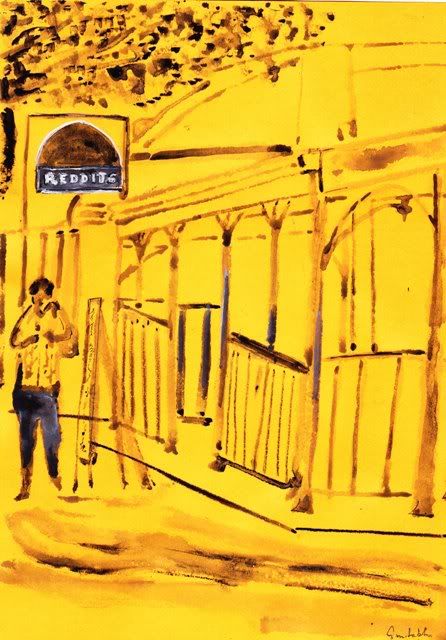 Harry Owen, renowned poet from Grahamstown organises a poetry evening every Friday at a restaurant there called Reddits. Monks, students, artists and poets find themselves sipping sherry and listening to many such wordsmiths.
I had the pleasure of being there during the launch of Harry Owen's poetry collection, Non Dog.
This rough watercolor on a hand made paper of the venue is dedicated to Harry Owen and his merry friends at Grahamstown.
Watercolor by Amitabh Mitra