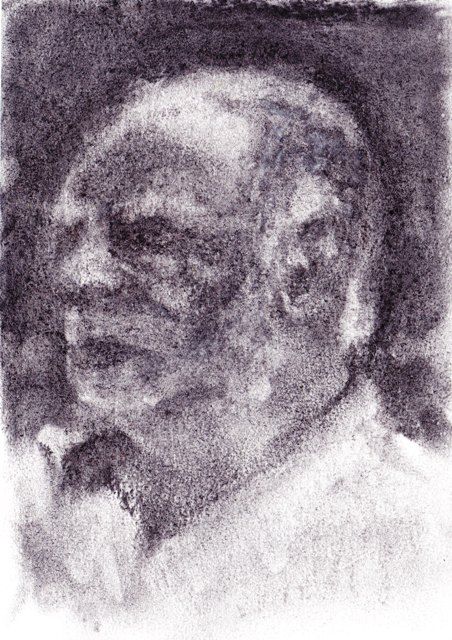 Badal Saroj is the Provincial Secretary of Communist Party of India Marxist, Madhya Pradesh and a Central Committee Member. He is also my childhood friend from Gwalior .
We both share a common thread, inclination towards Poetry and Revolutionary Thoughts.
His work involves in reaching out to the poorest of poor in Madhya Pradesh and its borders with Uttar Pradesh.
Charcoal and Chalk on Paper by Amitabh Mitra