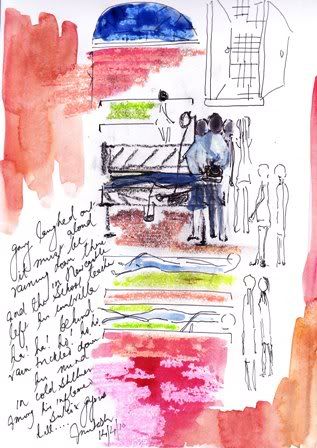 gary laughed out aloud
there is a white man
in his cage
it must be raining down there in Newcastle UK
and the school teacher left his umbrella behind
ha! ha! ha! ho! ho! ho! ho!
rain trickled down his mind
in cold stillness
among his inflamed sulcis and gyris
till a river struck him
his eyes dilated at the strangeness of things
the knobbly tree of all things reaching for him...
today I wondered
even in his disjointed form
he happily gazes at consummation of mortal
beings.
Poem and Drawing by Amitabh Mitra